SAYING MEETS DOING.
TOGETHER, THEY MAKE CUSTOMER SATISFACTION.
We provide whole-house renewal services, where you can count on us to do what we say we'll do.

At Charlie's Angles, maintaining the trust of our customers has always been key. You can expect us to provide a great value for your dollar - whether it's for that big dream bathroom renovation, fixing up your roof or just hanging that set of shelves you've been meaning to install for months - we're all about fair prices and making sure we're aggressively priced, without compromising on quality.


ROOFING

RESTORATION

CONSTRUCTION

SIDING
WINDOWS
CARPENTRY
DOORS
DECKS
MASONRY
AND SO MUCH MORE!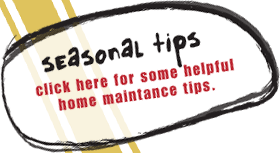 Whether you're considering a complete home renovation or smaller repairs, we're serious about doing a top-notch job. Every time. It's our only angle.